Day 1- Huehuetenango, Guatemala
A second mission I vow to achieve. . . . .
From my grandmother's house in Jutiapa, Guatemala, from my fathers side, we traveled to Huehuetenango, Guatemala, where my second grandmother lives, from my mother's side. Upon arriving, my grandparents, aunts, uncles, and cousins were so enthusiastic about me teaching English classes! It really helped by giving me confidence and reassurance of teaching another English class.
Here in Huehuetango, the children were also attending classes at the moment, so my teaching schedule would be a short period of time. After visiting the director of the school, we confirmed that I would be receiving 12 students and that classes would begin on Monday and would be from 7:30 - 10:00 a.m. The children were already receiving English classes, so I was not impeding their curriculum; instead, replacing their teacher.
That morning I was so nervous and excited at the same time! After introducing ourselves, my mother and I, they introduced themselves and shared something they enjoyed doing. I found this group of children to be more open even though I was a complete stranger. In Jutiapa, the kids were more nervous and shy. Already to a good start, we began with the Good Morning Song. The alphabet then followed.
After only going through the alphabet a handful of times, some students recited the alphabet all by themselves! Also, when playing a game for the numbers 0-30 everyone participated! I knew I would have a great time teaching these brilliant children all that I had for them!
All the kids followed along and took several notes! But after we learned a new topic, we always played a fun game called the "Fly Swatter". The children had never played this game before so when I had taken out the fly swatters, they were confused on how those objects could possibly be relevant to what we were learning. After explaining the concept of the game, a large "aaaaa" filled the room and several happy faces sprouted. Let the games begin.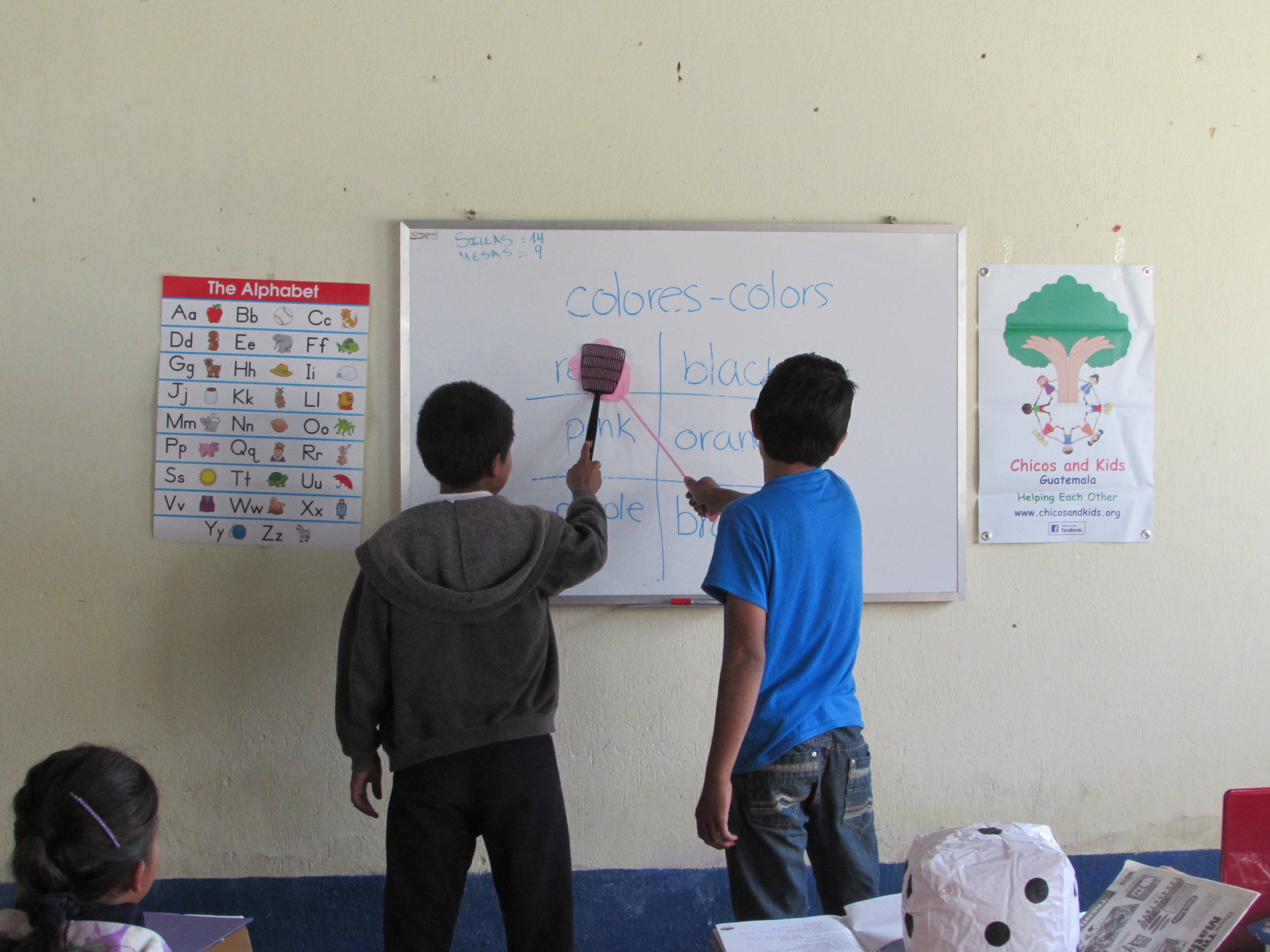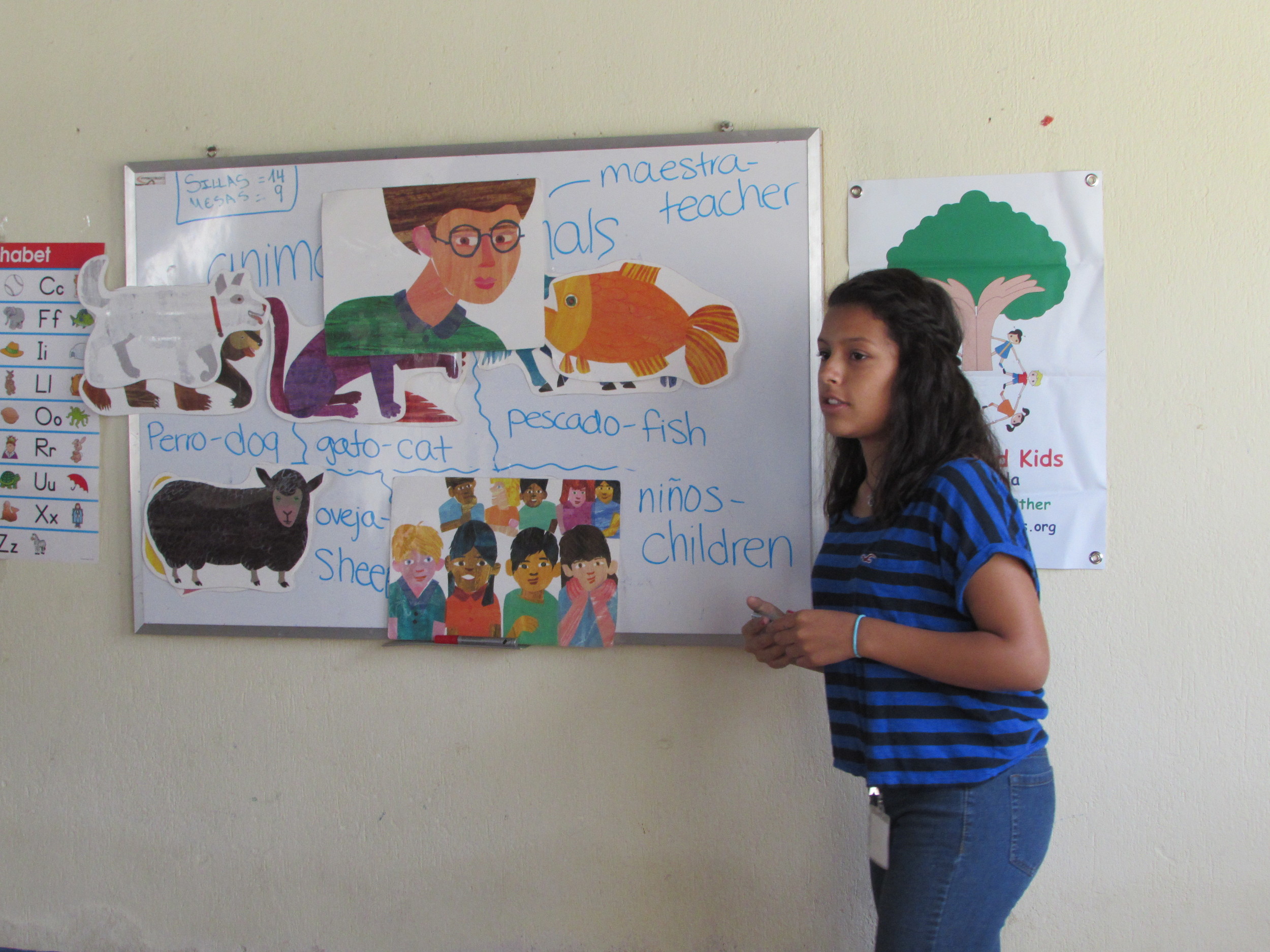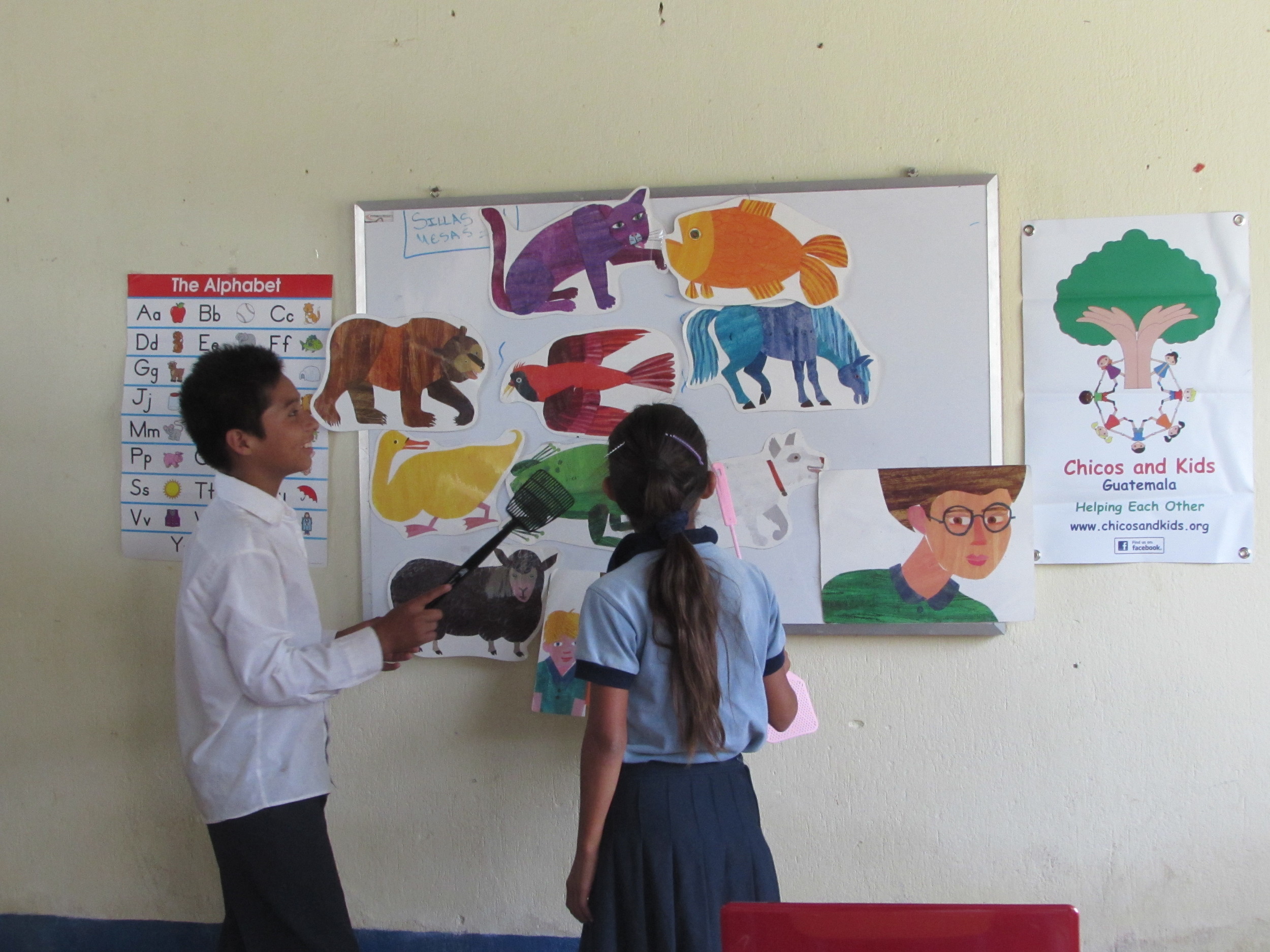 After getting through the vowels and the book, "Brown Bear, Brown Bear, What Do You See?", our first day of class had finished.
I felt pleased and happy in way that is just indescribable.