Day 6- Jutipa, Guatemala
Today was our final day of class. . .
I was filled with several different emotions; from sadness, to pure relief, to gratitude and pride.
Today's final day consisted of a large review, from the first day of class to yesterday's lesson, from simple colors, to creating complex sentences. I was so pleased with how they knew everything from the start!
As a sort of overall review, I had them complete a worksheet that they would then have to recite back to me individually. At first, no one wanted to recite their papers but after a few students came up, they all ran to my desk to be next. I had to repeatedly tell them to sit back in theirs seats because as one person recited their paper, they would all inch forward silently and soon enough be back at my desk again.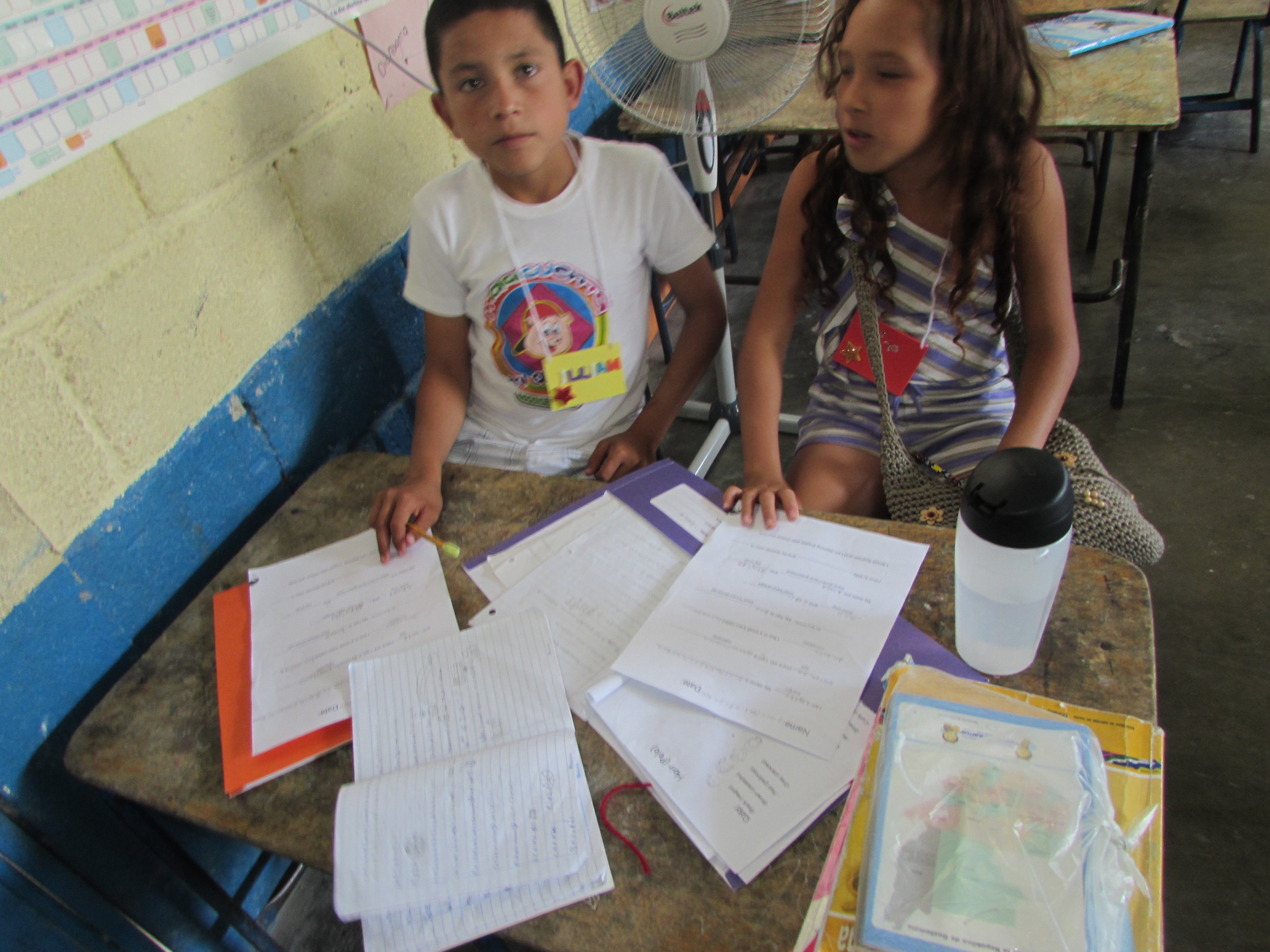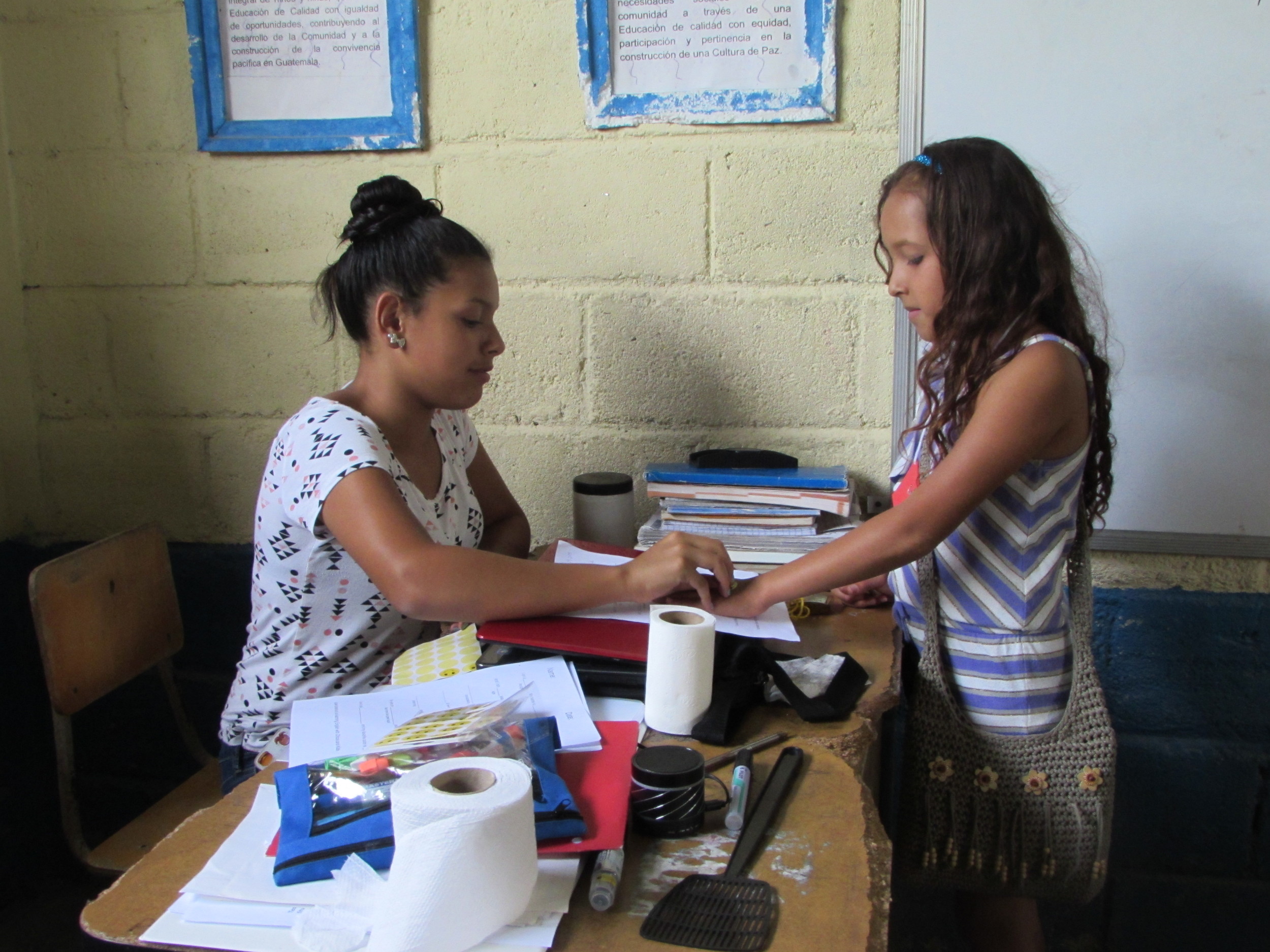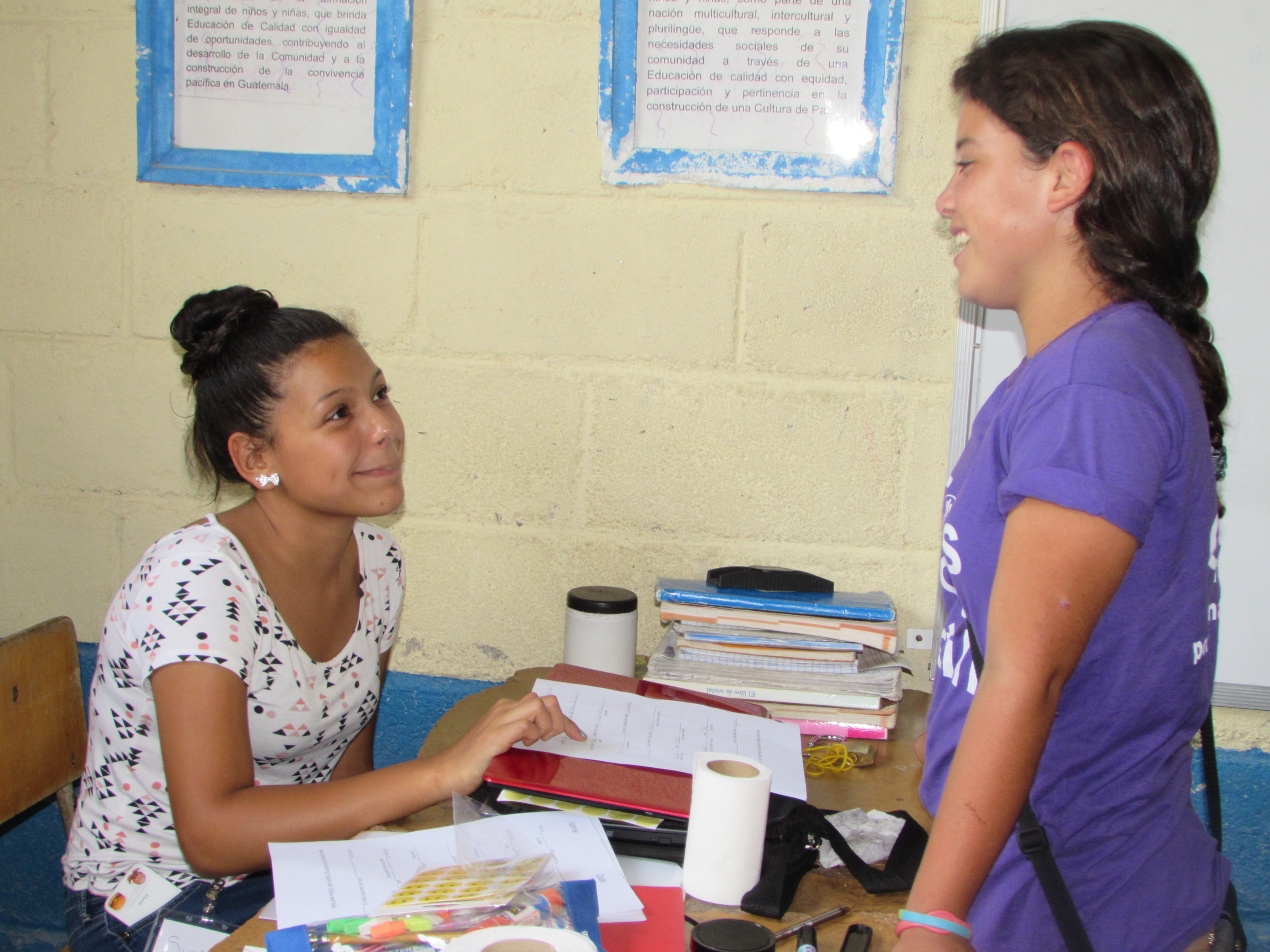 After all the children had recited to me their papers, we handed out their certificates for their week-long of hard work, along with a goodie bag.
Bad luck unfortunately showed up.Our camera's chip had run out of storage! We had to delete a couple of pictures to have just enough room for one last group picture with their certificates.
With that misfortune, I have no pictures from our after party. I was very disappointed but I didn't want to bring down anyones's mood or end our last day in a bad way, so the party and fun must go on!
While I was teaching the class, my mom and grandma were preparing the hot dogs and sandwiches and had them made just in time for the end of class. All the students lined up and asked in English what they wanted to eat as well as to drink. The children happily ate on the porch together, chatting, along with "mmm"'s hovering in the air. Once everyone was done eating, we played several games, both American games as well as games they play in Guatemala. They taught me how to play a few games such as Titanic and Bells. Once we had played more than several games, it was time for the students to return home. A few started to tear up which made me get emotional myself. With me in the center, we had one last, large, group hug. My first ever students departed back home, waving and yelling "good bye!" as they left my grandmother's courtyard.
A week earlier I had clue who these children were. But after spending a few hours day, we as a group, grew and prospered in learning together. They not only learned English from me, but I too learned from them. I think it's safe to say that even after a few bumps in the road and some admonishing, this was a mission complete.
.
.
.
I want to give a big thanks to Stephanie Quintero for introducing me to this amazing organization and made it possible for me to experience this unique, life-changing experience.
Another big thank you to my mother, for supporting me the whole way through this unfamiliar journey of teaching English classes. Also, who else would have taken all the pictures?